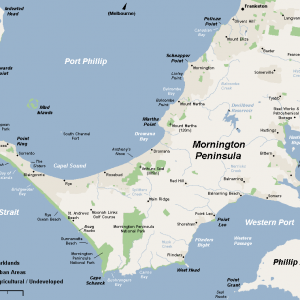 Mornington Peninsula boasts 2 unique bays. Port Philip Bay on the east coast of the peninsula has long stretches of sandy, protected beaches, jetties and busy seaside towns such as Rye, Blairgowrie and villages of Sorrento and Portsea. Western Port Bay is on the west coast of the Peninsula with its coastal towns of Flinders, Point Leo and Somers etc. To the south is Bass Strait with its wild ocean beaches, stretching from Flinders east to Cape Schanck and eastwards on to Gunnamatta, St Andrews beach, Rye ocean beach, Sorrento and Portsea back beaches, and on to Point Nepean. Each of these areas offer differing bathing, experiences and marine experiences.
R. Whitecliffs Beach (Rye Bayside Beach)                                                                                                                                                                                            L.  Rye Ocean Beach                                                                                                                                                                           
Marine Activities
Swim with dolphins:
Moonraker Dolphin Swims: email: info@moonrakercharters.com.au
website: www.moonrakercharters.com.au
Polerro Dolphin Swims: email: crew@polperro.com.au
website: www.polperro.com.au
Diving, Snorkling and sea Kayaking:
Bayplay Email: bookings@bayplay.com.au
Website: www.bayplay.com.au
Dive Victoria: email: info@divevictoria.com.au
website: www.divevictoria.com.au
Bay Tours:
Fish 'n' Ships website: www.fishnships.info
Fishing:
Joe Farr Fishing Charters
Call Joe on 0488229752  website www.joefish.com.au       email info@joefish.com.au  
Pro Line Charters: website www.prolinecharters.com.au
ph no. 0429 846 279
Plantation House luxury bed and breakfast in Rye in the Southern Mornington Peninsula Region is well situated to take advantage of all marine activities.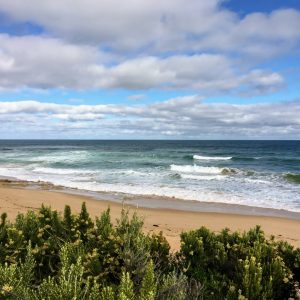 TripAdvisor certificate of excellence